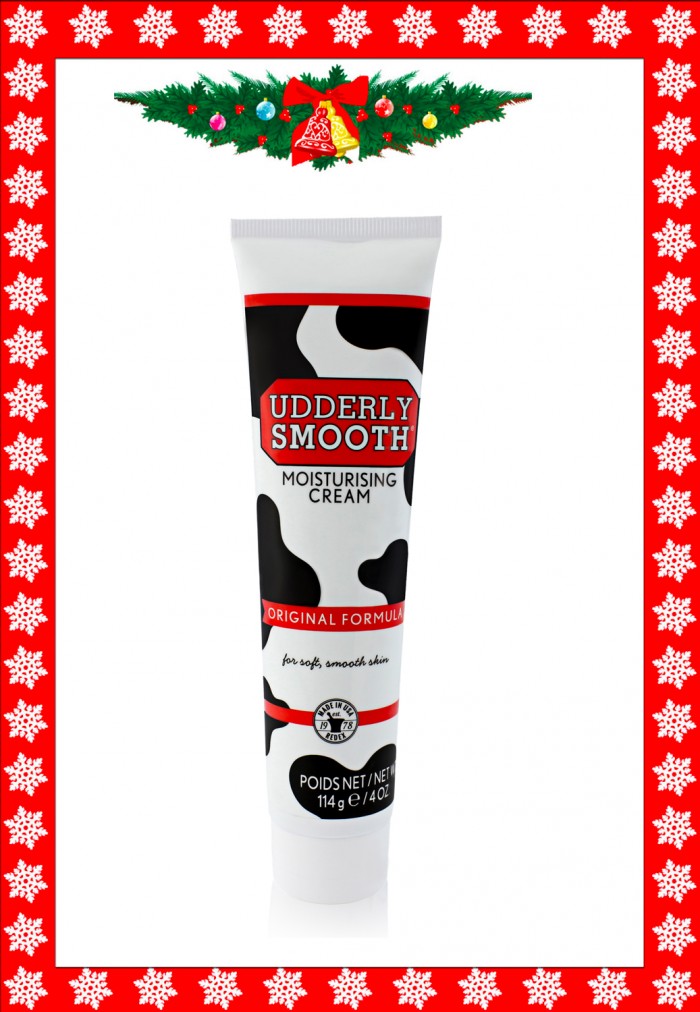 19th Nov 2015
The perfect stocking filler!
As our attention turns to Christmas our minds start to wonder, what on earth can I think of this year to add a little something special or different to my loved ones stocking?  Udderly Smooth is just the ticket!
This unique range of moisturising creams come in quirky cow print packaging and have long established themselves as THE go to product for quick, simple, moisture.
Made in the heartlands of the USA, Udderly  Smooth is non-greased and stainless and has attracted a cult fan base over the past few years since it was made available in the UK.
The product range includes a moisturiser available in tub and tube, Foot Cream with Shea Butter, Chamois Cream for anti-chaffing and an Extra Care Cream with 10% Urea for seriously dry or problematic skin conditions.
Prices start from only £5 and so make Udderly Smooth your original stocking filler this Christmas.