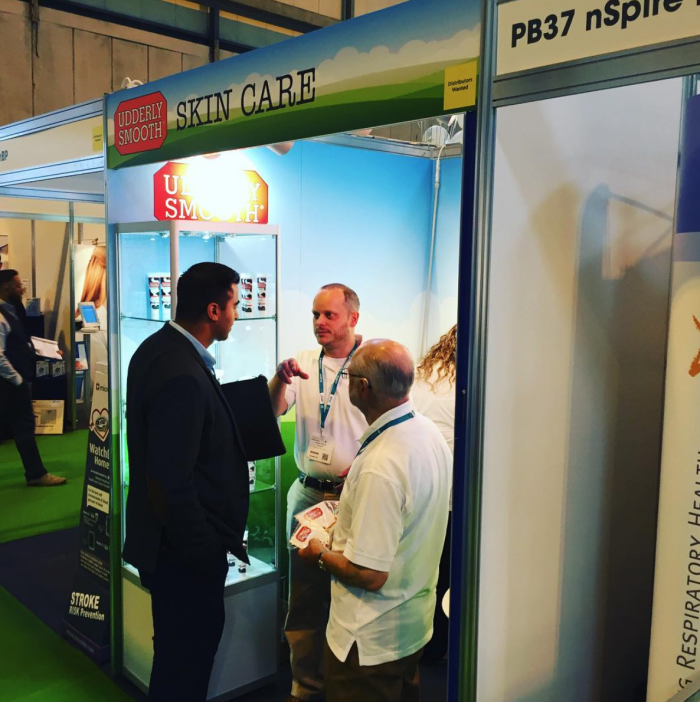 28th Sep 2016
Thanks Pharmacy Show 2016!
the Udderly Smooth UK team had a great couple of days at the NEC in Birmingham promoting Udderly Smooth on our stand. Andrew, Michelle and Vince were joined by Linda from Redex, the manufacturer of Udderly Smooth in Salem, Ohio who flew over especially for the event from the USA.
It was a a busy show with members of the pharmaceutical world searching out new products and ideas and we were certainly there to help them with that.
The main news was our Extra Care Cream with 10% Urea which was developed specifically for chemotherapy and radiotherapy patients who suffer from dry / chapped skin, a major side effect from treatment often referred to as Hand & Foot Syndrome.
Thanks to everyone who stopped by!