UDDERLY SMOOTH
A SPORTING FAVOURITE
For a number of years now Udderly Smooth has been helping those undertaking challenging sporting activities protect their skin.  Whether preventing cyclists from chaffing with our Chamois Cream or soothing feet with our Foot Cream with Shea Butter we are here to help!
Cycling Weekly rated our Chamois Cream 9/10
Great value for money products
Handy tube size Chamois Cream for those on the go
Non Greasey
Stainless
Soaks in quickly
This should allow you to ride in comfort until the cows come home
Cycling Weekly
I have only recently tried out Udderly Smooth and its just great. I just put it all over the chamois in my cycle shorts and it lasts for ages.
Susannah
Reviews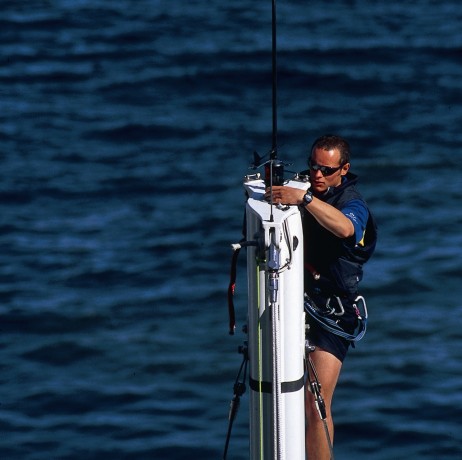 Sailing
This is how Udderly Smooth was discovered and brought to the UK!
"From September of the year 2000 until July 2001 I took part in a round the world yacht race called the BT Global Challenge. Some say it is the world's toughest yacht race. It was whilst taking part in this race that I first came across Udderly Smooth® Udder Cream. After first buying some Udderly Smooth® in Boston USA we took it all around the world with us. We found Udderly Smooth to be fantastic on all of our skin complaints.
As we sailed across the equator and into the notorious Southern Ocean the sun and wind burned our skin. We also suffered rope burns and salt sores.
We found Udderly Smooth® to be a wonderful greaseless, stainless all round moisturiser and barrier cream. When I arrived back in the UK I endeavoured to find out if I could buy Udderly Smooth® in the UK, I could not…the rest as they say is history." Andrew Magrath
Cycling & Running
Prevent sore parts
Udderly Smooth Chamois Cream was specifically developed to prevent chaffing for cyclists and runners.  Lather up before a ride or run to create a smooth surface and experience a sMOOth experience!
Rated 9/10 by Cycling Weekly!
Udderly SMOOth Chamois Cream can be applied to the skin or to the chamois depending on your preference. Helps keep skin comfortable and prevent chafing during long riders. Have more saddle time with Udderly Smooth
Can I Use Udderly Smooth If Im A Cyclist
Absolutely!  Our Chamois Cream is specifically developed for cyclists to use to prevent chaffing.  This products comes in a tub as well as a handy tube for use on the go.
Go on...ask us a question
Do Udderly Smooth Have Their Own Shops In The UK
We don't have any Udderly Smooth shops, but we do have a fantastic network of stockists all of the UK as well as online.
Go on...ask us a question
Do you offer sponsorship
We are always interested in hearing about marketing and sponsorship opportunities.  Our funds are limited but please do not hesitate to contact Broad Horizons Marketing, details at the bottom of the page.
Go on...ask us a question