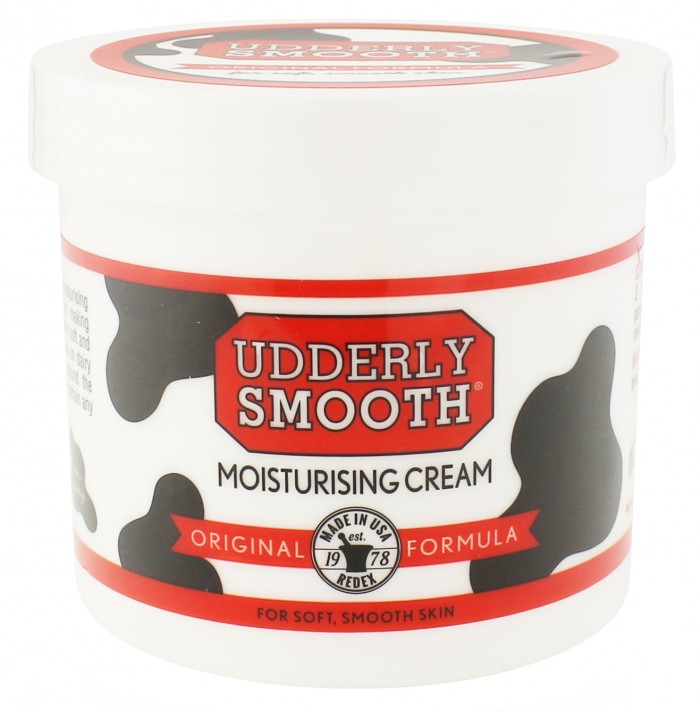 9th Mar 2015
New packaging for Udderly Smooth Moisturising Cream
We are excited to present to you our re-branded Udderly Smooth Moisturising Cream (formerly Udderly Smooth Hand Cream).
Presented in new fresh fun packaging, the product remains our original formula and size, offering great value for money.  Udderly Smooth Moisturising Cream is suitable for use all over the body and is also available in a smaller tube.
The new packaging represents the fresh designs that are being rolled out across our whole Udderly Smooth product range.
For details of the Udderly Smooth Moisturising Cream new branding competition to be announced soon be sure to 'Like' us on Facebook page where you can also tell us what you think of the new design.
Thanks to all our MOO-tastic fans for supporting Udderly Smooth here in the UK, feel free to leave a review here.