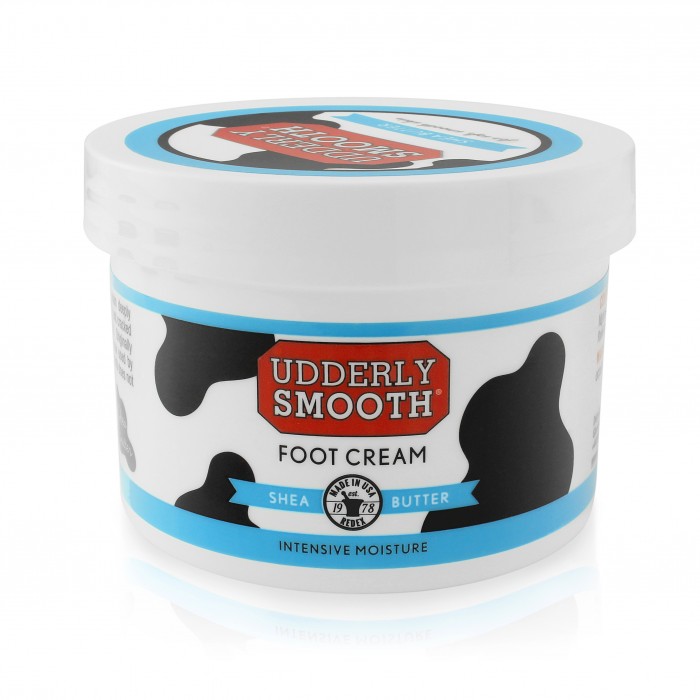 27th Jul 2015
Sneak Peak – New Udderly Smooth Foot Cream packaging
We are excited to reveal a sneak peak at our re-branded Udderly Smooth Foot Cream.
Presented in new fresh fun packaging, the product remains our original formula and size, offering great value for money.  Udderly Smooth Foot Cream Cream is perfect for the warmer months, our top tip is to put it in the fridge the night before you need it and then when you use it, you will enjoy the cooling, sMOOthing qualities even more!
The new packaging represents the fresh designs that are being rolled out across our whole Udderly Smooth product range.
Thanks to all our MOO-tastic fans for supporting Udderly Smooth here in the UK, feel free to leave a review here.