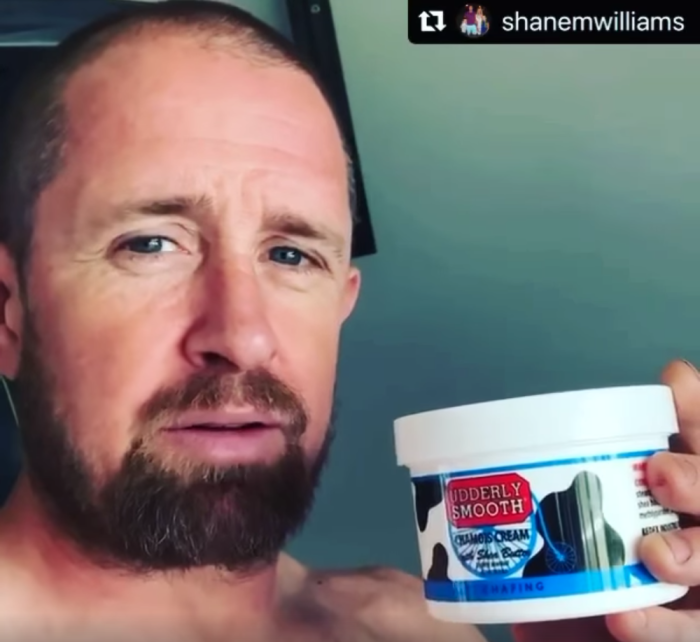 6th May 2020
"Udderly Smooth probably saved my life" Rugby legend Shane Williams is a fan!
At Udderly Smooth UK we know the amazing benefits of our products, but when you get a special shout out it makes things feel even sweeter. Especially when it was in the name of charity!!
If you are a rugby fan, Shane Williams MBE is no stranger to you, but did you know that he's an incredible charity fundraiser? In his latest challenge he cycled 774 miles on his indoor bike during lockdown. His backbreaking challenge will support Velindre Cancer Centre and our NHS frontline workers as they battle tough challenges to help keep us safe in our time of need. We are so proud of his hard work and determination and i'm sure you'll join us when we say a huge THANK YOU to him!
Our silky soft Udderly Smooth Chamois Cream is a cyclist's best friend helps prevent saddle sores and stops you from feeling the burn in all the wrong places! This allows you to power through those long cycles and focus on the finish line!
Take a look at Shane's journey over on his instagram and if you can, please donate to his worthy cause at HERE. We just checked and he's raised over a whopping £12,000!!
Watch the video here – https://www.instagram.com/p/B_c29d6pquq/