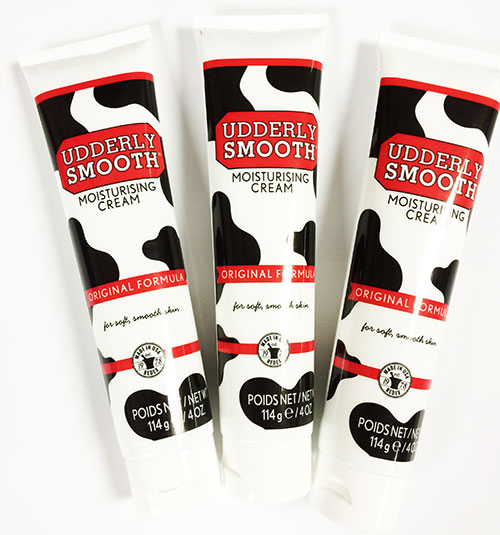 6th Jan 2016
New Year, New Skin…
Is your skin in need of some serious rehydration?  It's a new year, time to get a plan together and renew your skin.  There're so many products out there all baffling us with science and fancy ingredients that sometimes it pays to try something new that wont break the bank…
Udderly Smooth features a range of simple products, water based so they are not greasy and wont make your skin feel oily.  They soak in quick share really practical and start at just £4.59 for a tube or £8.89 for a big tub which should last you a while!
We have a range of stockists around the UK or you can order online, click here for more.
Why not give Udderly Smooth a try for your new 2016 skin regime, at least it wont break the bank!