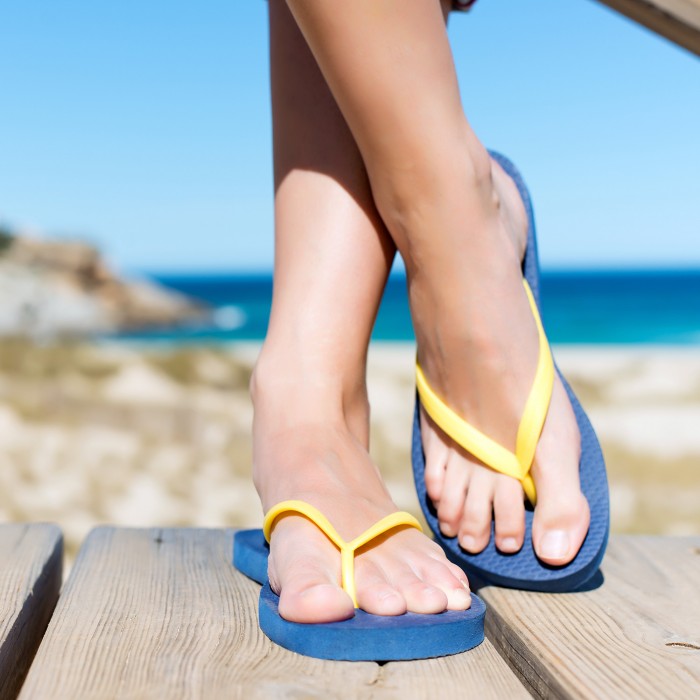 1st Aug 2014
Protect hot weather 'Flip Flip Feet' with our Shea Butter Foot Cream
Our collection of Udderly Smooth products have so many uses, as the weather heats up and we jet off to even warmer climates on our holidays our feet need protecting and that's where Udderly Smooth Foot Cream with Shea Butter can help!
Whether you suffer from hard and dry skin after a day of browsing the shops, walking along the promenade or partying until the wee hours, or maybe you just need a cream to soothe after a hard days work, Udderly Smooth Foot Cream with Shea Butter can help!
Available in a handy 8oz tub from only £7.69 it is big enough to last and small enough to carry with you wherever you end up this summer.
Don't just take our word for it, here is a review of our Foot Cream with Shea Butter:
"This product is as good as the more expensive 'French' named brands. With my first use my heels were already feeling the benefit of the shea and the product is not greasy at all. I use this on a daily basis and will be buying again-a product that truly delivers." Nelly.
Top Summer Tip – pop our Udderly Smooth Foot Cream with Shea Butter in the fridge overnight for an extra cooling sensation when you get back from a hard day's work!
Click here to find your local stockist or order online.
Got an Udderly Smooth story to tell?  Contact us at marketing@udderlysmooth.co.uk.