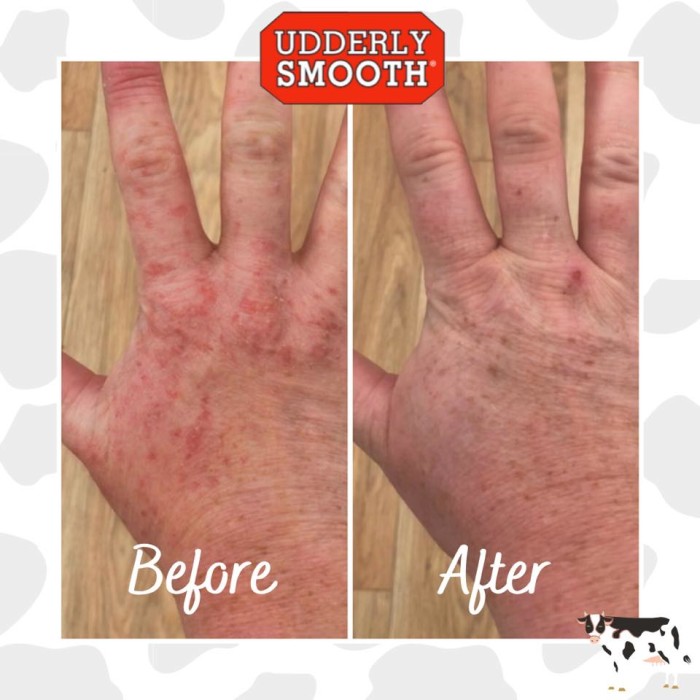 10th Jun 2020
Udderly Smooth "Amazing" Eczema Cream (Review)
We get lots of messages from our lovely customers telling us how much Udderly Smooth creams have helped them and their problem skin. We read every message and think of our customers as friends. This week we made a new friend in artist Kate Simpson who's struggles with eczema. Sometimes it gets so bad that she can't draw… and for an artist that can be pretty tough. We have been chatting with Kate this week and she wrote us a little piece to tell us what our Udderly Smooth Moisturising Cream has done for her.
Here is Kate's testimonial after using Udderly Smooth for eczema 
I have struggled with eczema all my life. Especially on the back of my knees and my hands they can get very sore, swollen and hot. I normally have to take an antihistamine to calm it down. I have tried everything. Prescribed medication and steroid creams, natural/hypoallergenic creams, certain soaps and even cutting out dairy. 
As an artist my hands work overtime! They would split and bleed and be so sore I'd have to stop drawing (sounds pathetic I know!) I found Udderly Smooth on an Instagram story and ordered some, I will try anything to get my eczema under control. My hands aren't as bad this time of year but still quite sore. After a week of using Udderly Smooth, the difference is amazing! I react badly to fragrances cream and this has none of that stuff. It just does exactly what it says on the pot! I would highly recommend to anyone who is struggling to find a cream. I certainly won't be using anything else now.   Kate Simpson
Hearing feedback like this really makes us love our jobs a little bit more! If you struggle with eczema and problem skin and need some help you can buy Udderly Smooth  HERE. We recommend Udderly Smooth Extra Care Cream with 10% Urea for more serious skin conditions.
I also urge you to take a look at Kate Simpsons incredible work on her website  and her Instagram
She takes inspiration from the beautiful English countryside she lives in and captures the character of every farm yard animal she brings to life on paper.
Thanks again Kate, from the Udderly Smooth team. X