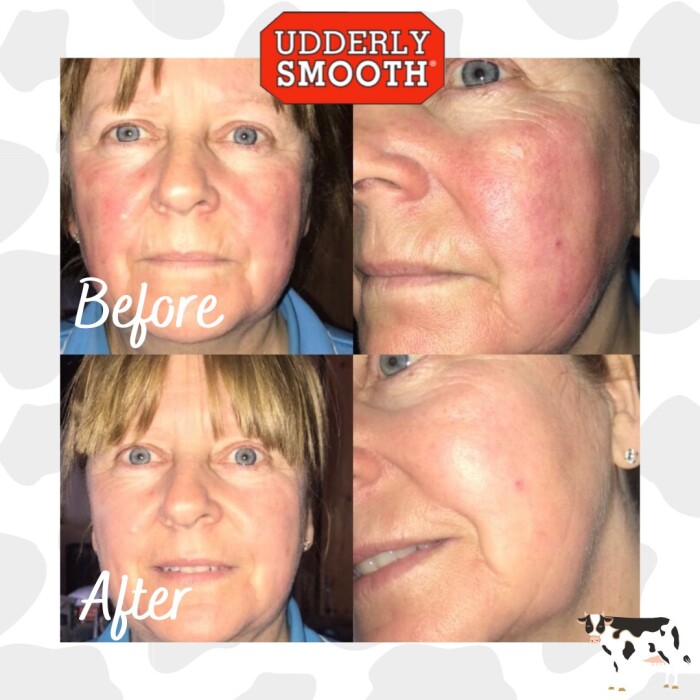 24th Sep 2020
Share your MOOvelous Before & After's!
It is so heart-warming to see how the Udderly Smooth range has helped people all over the UK and Europe with a variety of challenging skin conditions.
One of our favourite parts of our job is seeing your before and after pics which brings us real joy. Over the past few months we have been featuring your snaps and the results are MOO-valous!
We caught up with artist Kate who suffers so much with cracked painful skin due to eczema on her hands that it can stop her from doing what she loves, drawing.
We also featured Geraldine who takes care of the elderly in Dublin. After wearing a mask for hours each day, Geraldine was left with sore, red skin on her face.
Then we have  Robbie who suffered from peeling hands. The pain was so bad that it stopped him from working.
Our most recent Udderly fan is Kerry who suffers from 'Hand and Foot Syndrome',  a side affect of her Cancer treatment. Kerry's thumbs were painfully dry with cuts all over her fingers and thumbs.
All of the lovely people I've mentioned above used our Udderly Smooth Extra Care Cream with Urea to treat their skin problems.
Our MOO-velous customers all very kindly shared their before and after pictures and now we would like to share them with you in the hope of helping a few more people with their problem skin.
If you have a before and after story you would like to share please get in touch at press@udderlysmooth.co.uk.
For every before and after story we feature we will send you an Udderly Smooth gift as a thank you!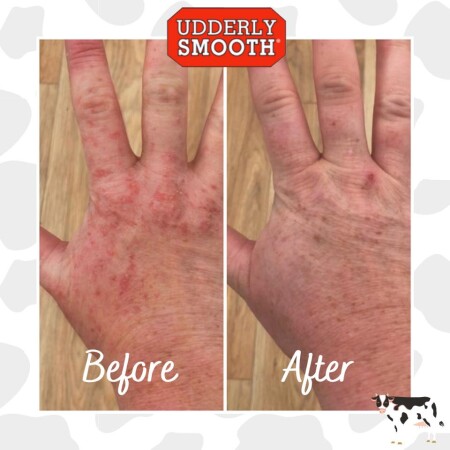 Kate used Udderly Smooth on her painful eczema and got back to creating her amazing artworks. Read more about her story here.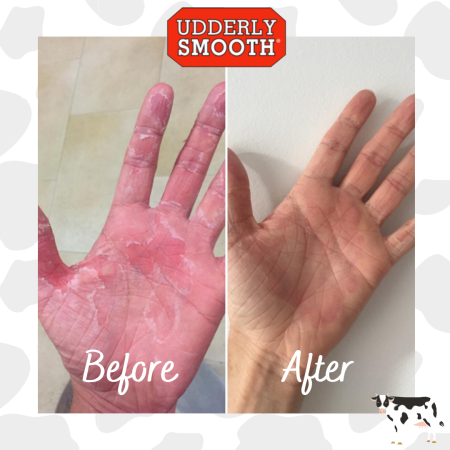 Robbie used Udderly Smooth Extra Care Cream with Urea on his peeling hands and saw a huge different after just one week
Kerry used Udderly Smooth Extra Care Cream with Urea to treat her painful side effects from her chemotherapy treatment.
Join the MOO-vement!