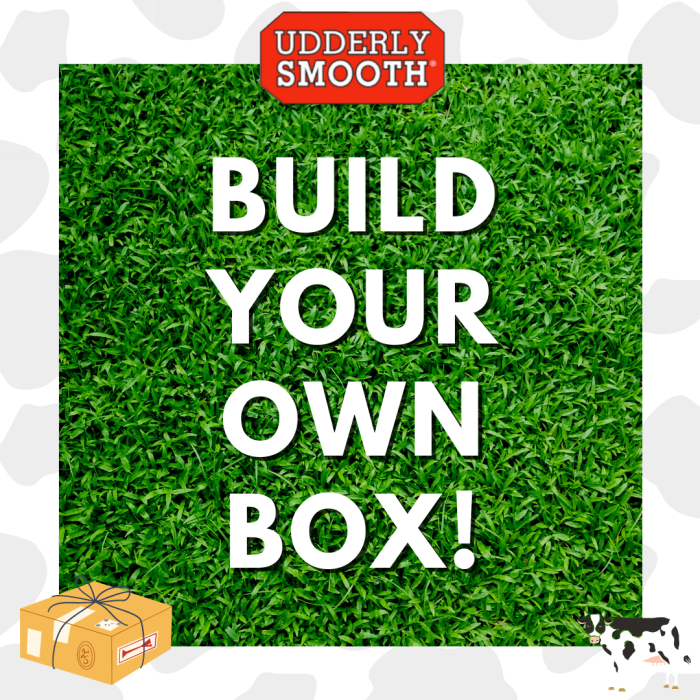 29th Nov 2020
Build your own Udderly Smooth gift box!
We are pleased to have launched a new 'Build your own Udderly Smooth Gift Box' service.
Our gift boxes and bundles are a MOO-vellous idea for Christmas presents and special occasions, or just to stock up on your favourite Udderly Smooth products.
Starting with a single tube of Udderly Smooth Moisturising Cream you can then add up to 5 additional items.
Choose to add either or all of the following into the box in addition to the moisturising tube:
- 16 oz Hand & Body Lotion
- 8 oz Foot Cream Tub
- 4 oz Chamois Cream Tube
- 4 oz Extra Care Cream Tube
- Hand made Udderly Smooth mascot felt crafty cow
Each product added offers a saving on the RRP so the box can work out great value for money. Postage and packaging is just £3 per box.
Click here to build your Udderly Smooth Gift Box Today!
If you prefer to order a different combination to the website allows, feel free to email marketing@udderlysmooth.co.uk  and we will be happy to help!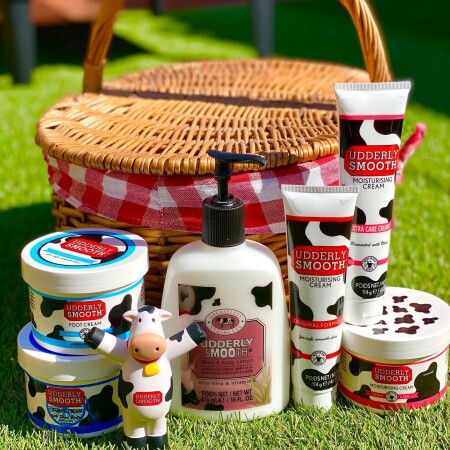 Photo shows some of the Udderly Smooth skin care range products you can choose to add to your gift box.